Charter School
Center for Advanced Learning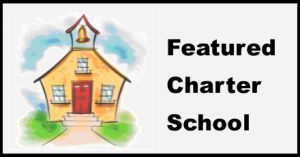 EllenTube Video:
MARS Software Used at CAL:
MARS Volunteer Log
MARS Auto Data Synch
MARS LAUSD Report Tools
MARS CALPADS Tools
MARS Attendance Tools
MARS Services at CAL:
SIS Management
PowerSchool Customizations
MARS Data Analysis
MARS Custom Reports
CALPADS Reporting Services
Visit them on the web:
Center for Advanced Learning
www.CenterAdvancedLearning.org

"This LAUSD charter school, a MARS client for the last ten years recently received a donation of $50,000 cash and a few hundred thousand dollars worth of computers and school supplies from the Ellen DeGeneres show. We think we had a little to do with it! " – Click the "Ellen Tube" video on the left
By David K. Meyers
I got a surprise the morning of November 6th. Center for Advanced Learning, a Los Angeles Unified School District Charter School with whom I have been blessed to work with for the past ten years or so was rewarded in a big way on the Ellen DeGeneres Show. In addition to handling all their data analyst and reports, they use a number of custom computer applications that I developed for them through my company, "MARS Group Software". I'd like to think that had a little something to do with the performance of their students along with the dedication of the teachers and… staff, and of course their outstanding students.
This school in the center of Los Angeles for at least the past five years maintains 98% student attendance, and is among the highest performance scores in the Los Angeles Unified School District.
Brooke Jackson the school's principal who is speaking in the video was clearly surprised when she was pulled out the audience and presented the $50,000 dollars on the Ellen Degenres show, as I was when the clip popped up in my email. A few weeks later, they were brought back onto the show to receive a HP laptop computer for each student and staff member at the school. 
I am so proud to be associated with this outstanding school.
---
kljfdsfjkfjsldkjflksdjflkdsjflkjsdflkjsdflkjsdlkjflsdkjflksjdflkjlfkjsldkfjlksdjlkjsdflkjsdlfkjlskdjlksjdlkjskj